Early Cinema


The Hahn - Goerz 35mm projector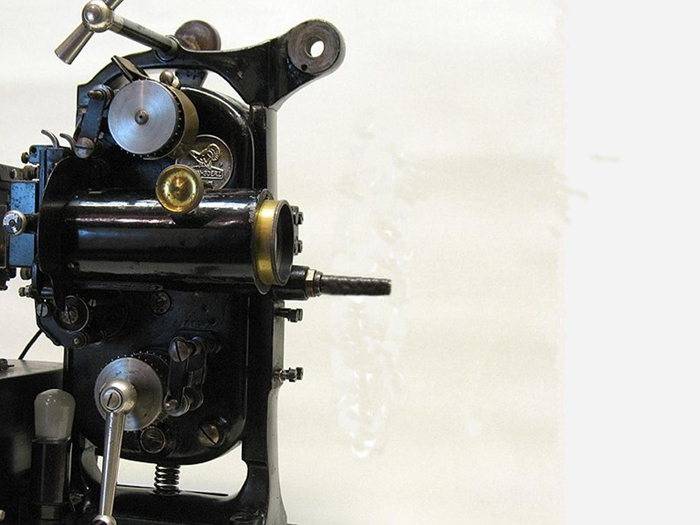 A good friend of mine and a fellow collector, bought a collection of magic lanterns, which included this front piece of
Hahn - Goerz, the model probably a Wanderkino, 35 mm film projector of around 1920

But seeing that my friend did does not collect film projectors, I could take it over from him (with joy).

Unfortunately the shutter was torn, thus making it unusable for projection.

But I found the machine to be such a beautiful piece, that I decided there and then to make this into a working device.

To make a new shutter is not too difficult. Just copy the original, saw, drill holes for mounting on the shaft,
a good clean, and spraying it black.

As you can see from the pictures ..

The projector must, of course, stand up higher because of the lower magazine, and I fabricated a frame for it.
You sometimes need three hands, as evident on the photo. But this way worked out well too.

Unfortunately I have no original lower and upper magazine or lamp house of this model ,
but luckily I have something lying around that would meet the requirements.
I had no film reels either that fit on the axes of the drums . These axes were half a millimetre larger than the "normal" reels.
Drilling never succeed without the drill "getting caught". So that meant struggling a while with a drill and sandpaper

But now I have three reels that fit. Not much, but enough to work with.

I also mounted a motor from an old sewing machine, and soon the machine was ready, and I could show the first film.

But that didn't go too well. The mechanism with clutch (that helps the film taken up evenly) , pulled the reel a little
too much at the start of the film, therefore pulling the film over the teeth, causing the lower loop to disappear and break the film.
That was not the intention of course!

Luckily I have a few film guide idlers in stock.
I drilled a hole in the frame, tapped a wire in, and assembled the guide roller on a bracket with a spring, pulling it backwards.
This sounds rather easy, but it took a whole day to make. Also because there is very little working space!

But when starting the film, the tension is now beautifully regulated and the machine works like a dream .
And that's what we do it for.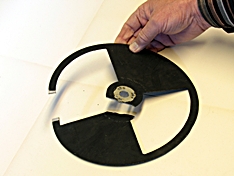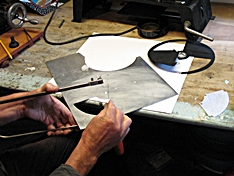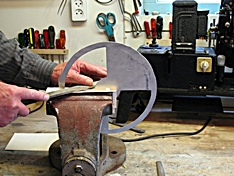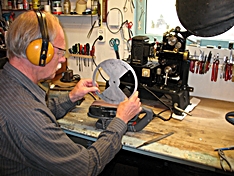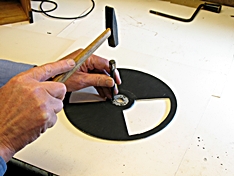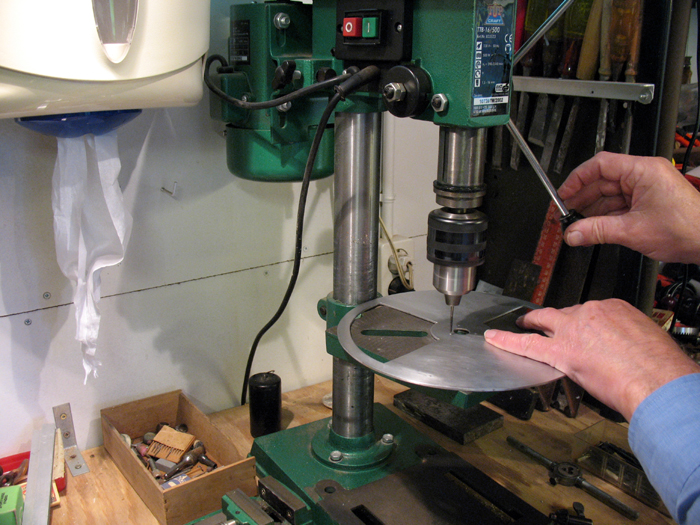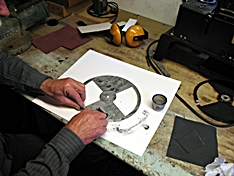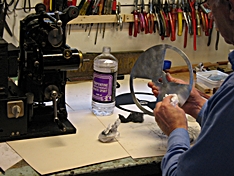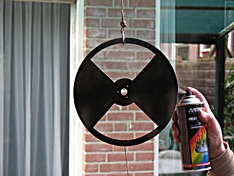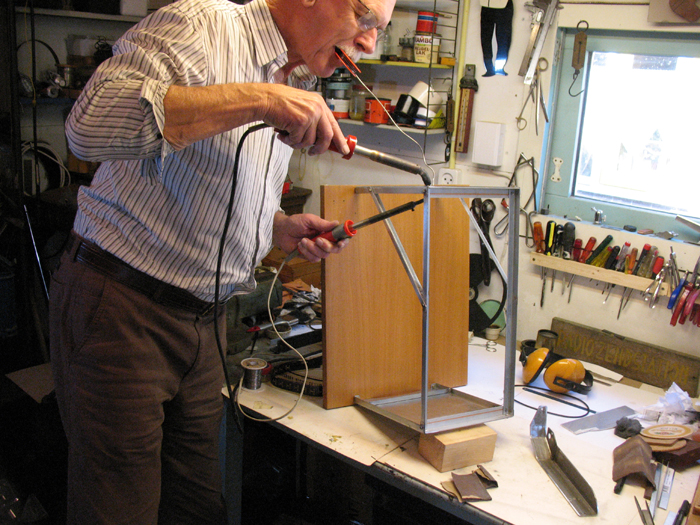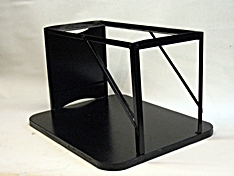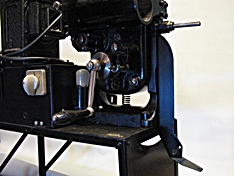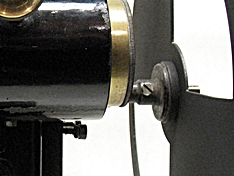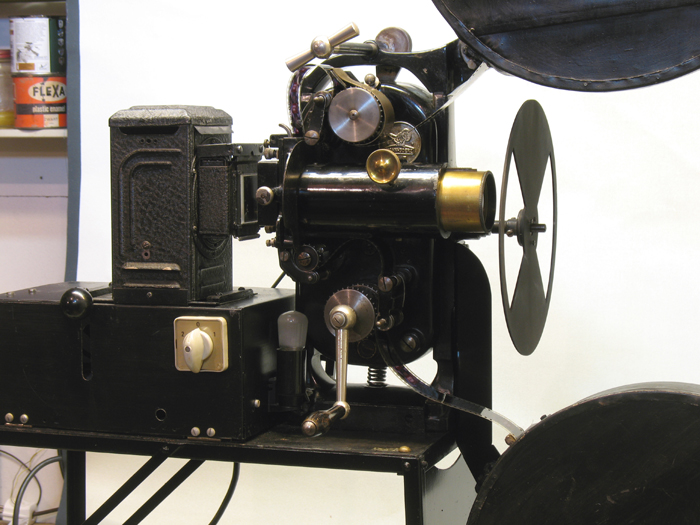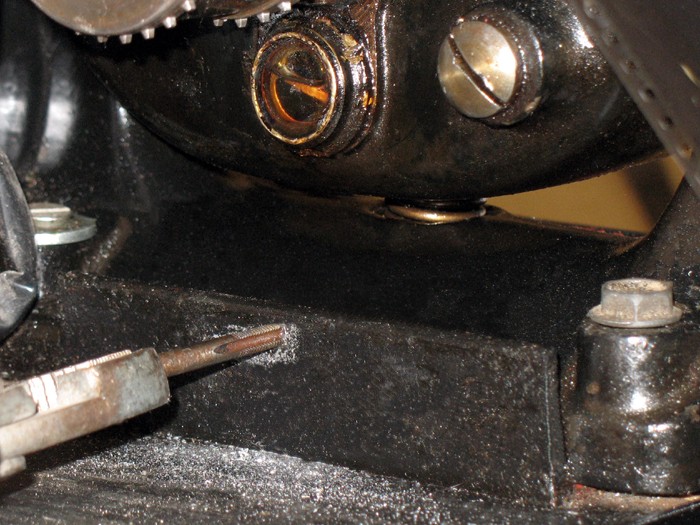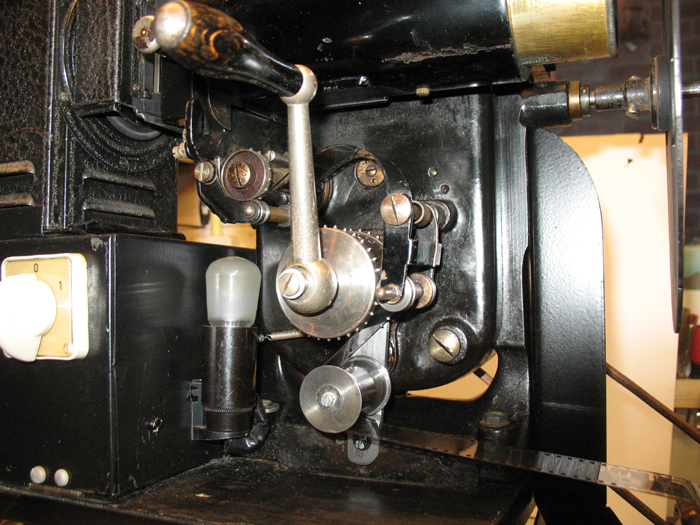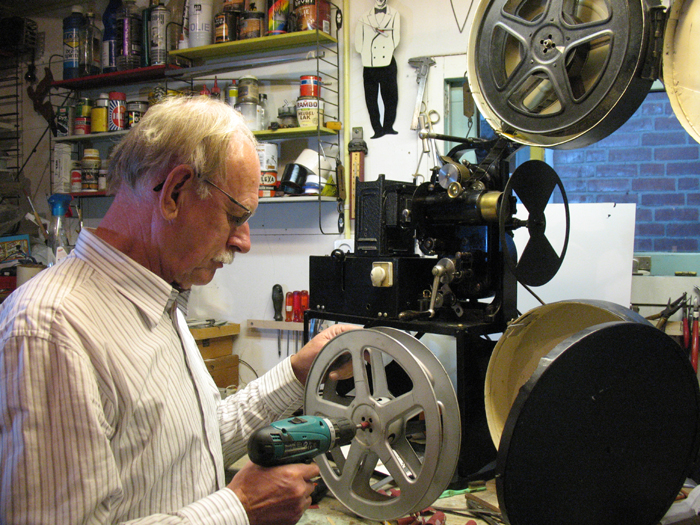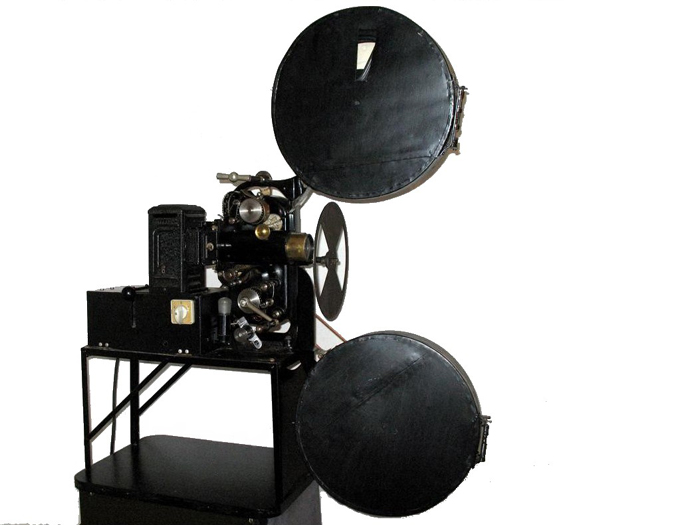 >> Next